Practical guide: the application step-by-step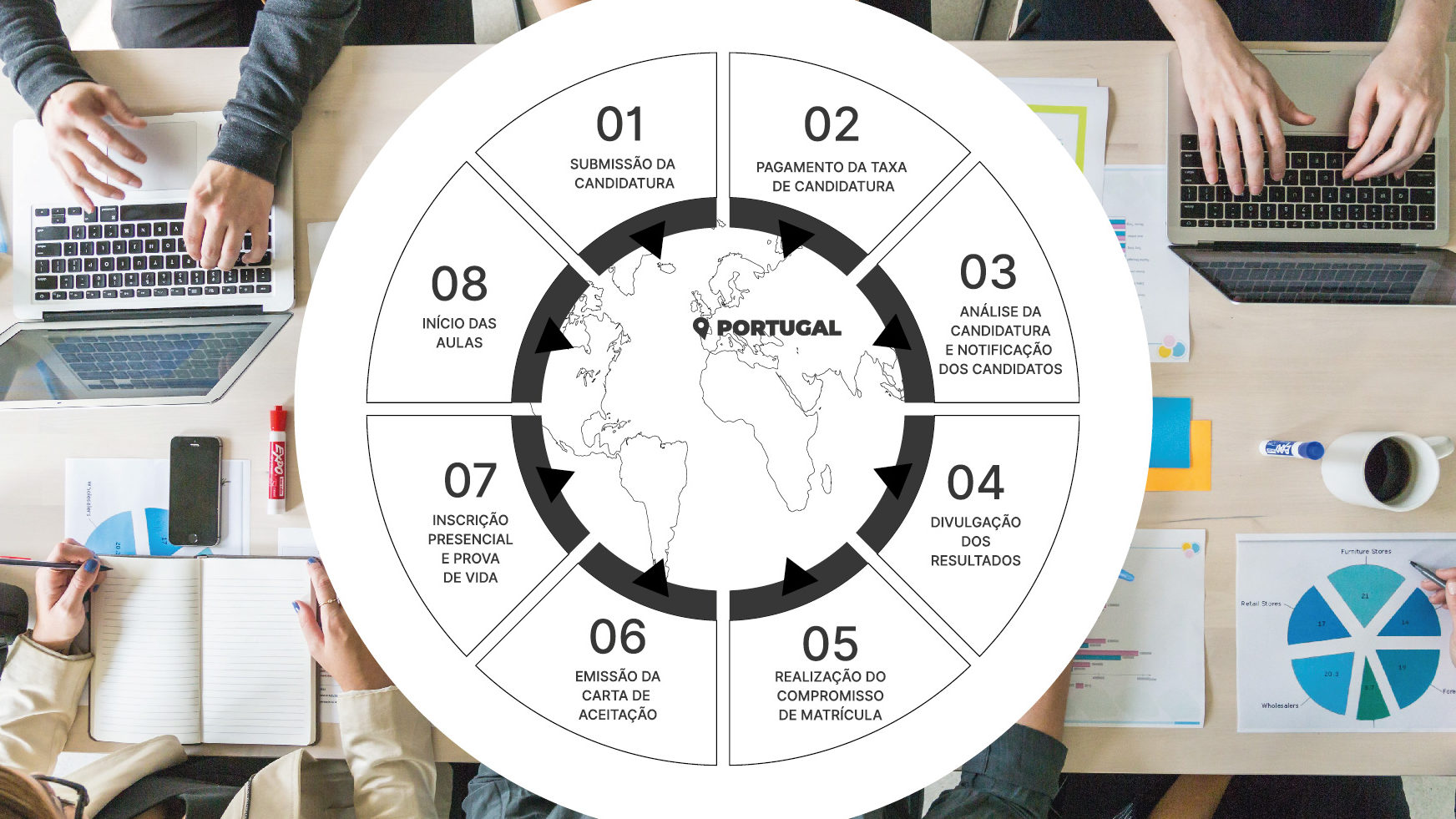 The application is made online on the platform available at the link https://inforestudante.ipc.pt and can only be submitted within the deadlines set for the Tender in force at the time.
The Application Handbook shows how to proceed with user registration and the remaining steps to correctly submit the application.
Step 1: Register on https://inforestudante.ipc.pt and submit the application online
Step 2: Payment of the application fee (75 €)
Step 3: Analysis of the application by the IPC services and evaluation by the jury
* Step 4: Dissemination of results
Step 5: If you are placed, you will be notified to commit to enrolment by paying the full annual fee
Step 6: After confirmation of payment, the Final Acceptance Letter is issued (to be presented at the Embassy as part of the process of obtaining a student visa)
Step 7: Arrival in Portugal and registration in person at the school – formalising the enrolment
* Step 8: Starting school – you're ready to start the best years of your life!