Sustainable Development Goals
Our planet is facing numerous economic, social and environmental challenges. In this regard came the resolution A/RES/70/1 Transforming our world: 2030 Agenda for Sustainable Development, adopted at the United Nations Summit on September 25th, 2015, in force since 2016, consisting of 17 Sustainable Development Goals (SDGs) and 169 targets to be achieved by 2030 by 193 member countries.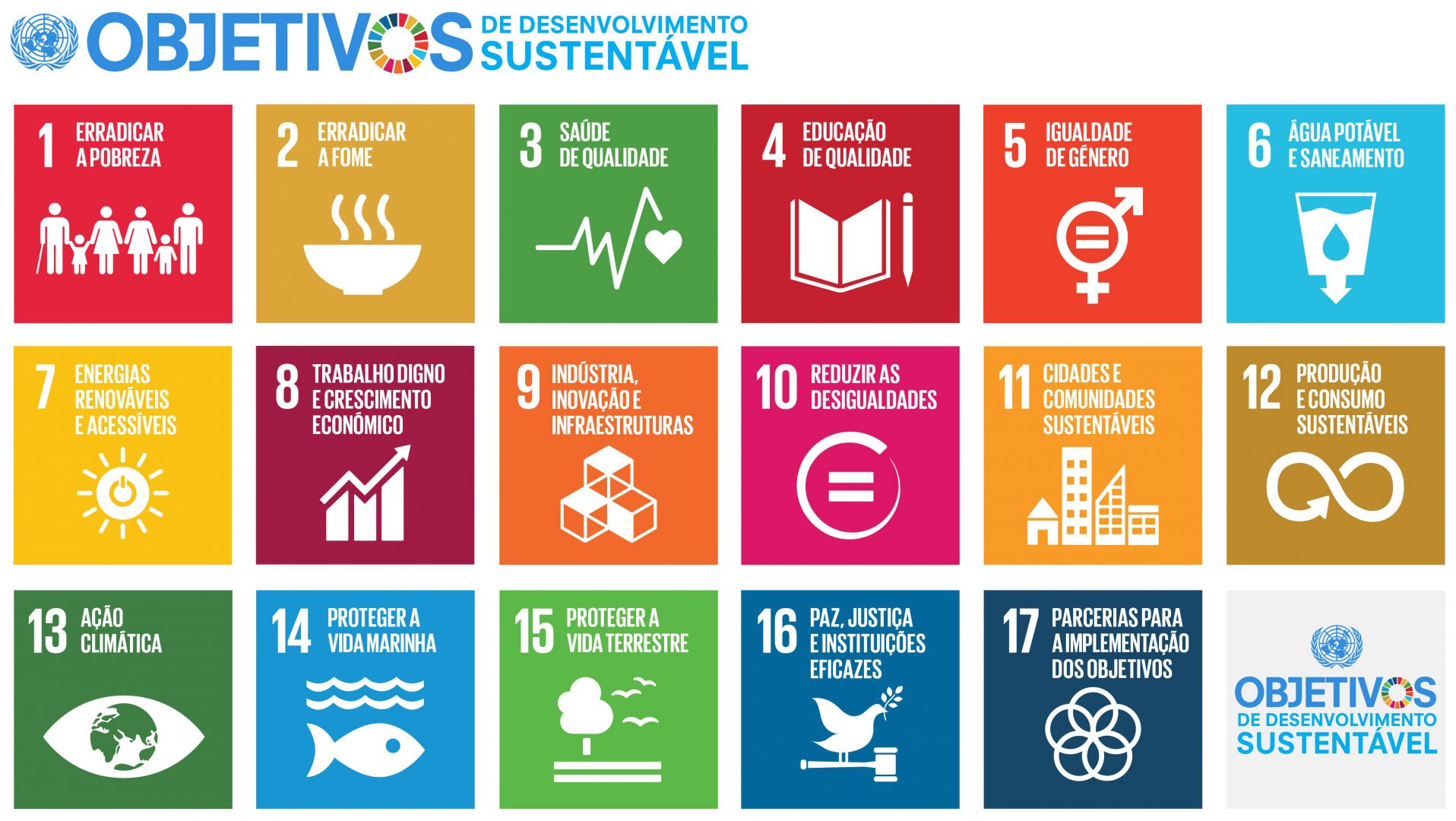 This resolution, the result of the joint work of governments and citizens from all over the world to create a new global model to end poverty, promote prosperity and well-being for all, protect the environment and combat climate change, is anchored on a set of more than 200 indicators that allow its progress to be monitored and underpin the annual reports, and it is possible to follow this monitoring at national, European and international level.
The 17 Sustainable Development Goals and their targets are global in nature, are interconnected and should be applied universally, with responsibility for achieving them shared by all countries, not just developing countries.
As an active part in the construction of a more sustainable Planet, also the Polytechnic of Coimbra will develop several actions of scientific and pedagogical nature in this context. In 2020 the IPC will start a series of conferences, in collaboration with the Coimbra Region Intermunicipal Community (CIM), involving the 19 municipalities that make up the Coimbra Region CIM. The focus of these conferences will be the approach of an SDG in each municipality, inviting several personalities to discuss the SDGs and the region.
Sustainable Development Goals
– Eradicate poverty in all its forms, everywhere;
– Eradicate hunger, achieve food security, improve nutrition and promote sustainable agriculture;
– Ensure access to quality health care and promote well-being for all at all ages;
– Ensure access to inclusive, quality and equitable education and promote lifelong learning opportunities for all;
– Achieve gender equality and empower all women and girls;
– Ensure availability and sustainable management of safe drinking water and sanitation for all;
– Ensure access to reliable, sustainable and modern energy sources for all;
– Promote inclusive and sustainable economic growth, full and productive employment and decent work for all;
– Build resilient infrastructure, promote inclusive and sustainable industrialisation and foster innovation;
– Reduce inequalities within and between countries;
– Make cities and communities inclusive, safe, secure, resilient and sustainable;
– Ensure sustainable consumption and production patterns;
– Take urgent action to combat climate change and its impacts;
– Conserve and sustainably use the oceans, seas and marine resources for sustainable development;
– Protect, restore and promote sustainable use of terrestrial ecosystems, sustainably manage forests, combat desertification, halt and reverse land degradation and halt biodiversity loss;
– Promote peaceful and inclusive societies for sustainable development, provide access to justice for all and build effective, accountable and inclusive institutions at all levels;
– Strengthen the means of implementation and revitalise the global partnership for sustainable development.